The Baby Boomer generation (those born between approximately 1946 and 1964) are retiring at a rate of 10,000 people per day. Within the next several years, they will have almost completely exited the work force. All types of business, including construction companies, are likely to find themselves facing an ever-growing list of projects to complete without the skilled workforce to handle it.
Corporate America may have found at least a partial solution to this problem in the form of mentorships, using them successfully to attract and retain young talent, in particular workers from Generations Z (born between ~ 1995 and 2014), Millennial (~ 1980 and 1994) and X (~ 1965 and 1979). The majority of Fortune 500 companies see mentoring as critical in developing their workforce; indeed, a whopping 71% have a mentoring program in place.
It may be time for the construction industry to follow suit. According to Construction Executive, 60% of all newly promoted managers fail within the first 18 months of being on the job, while 50% of managers are regarded as incompetent or failures. This can be attributed to the fact that 58% of first-time managers never receive management training prior to being promoted. And if training managers better (or at all) might help, consider this: research conducted by the Association for Talent Development revealed that mentoring managers boosted productivity by 88%, compared to training managers, which resulted in a 24% increase in productivity.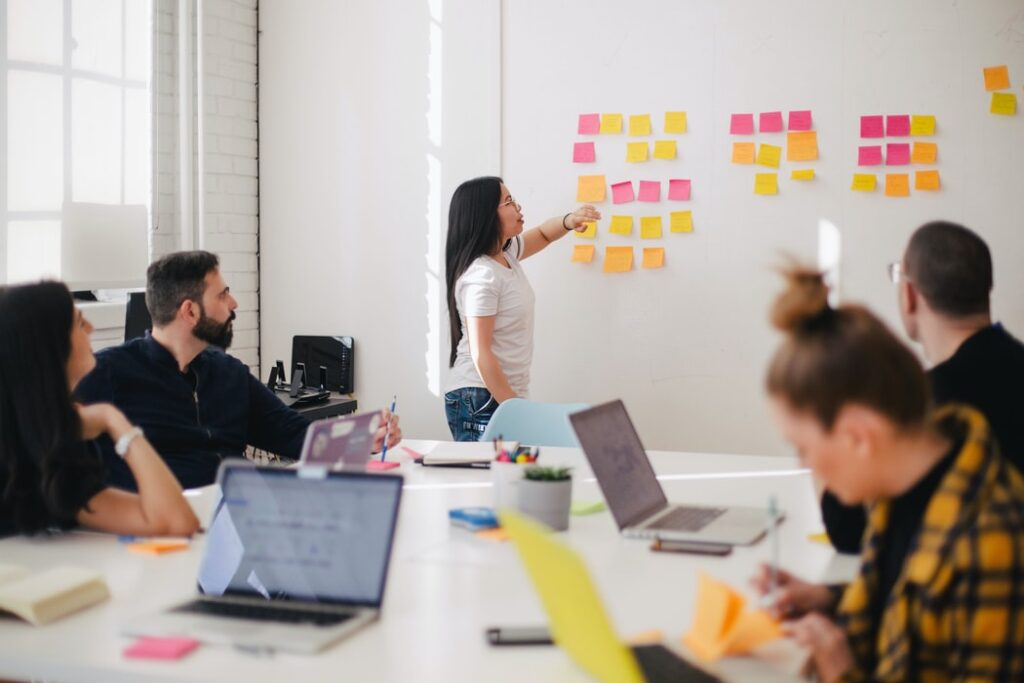 Per the Construction Executive article, you could leave it up to senior management within your company to initiate informal mentoring of new hires, simply encouraging them to do it. But chances are your company will benefit far more as a whole if you put in place a formal company-wide mentoring program. Numerous studies have shown no downside to this if the program is well-engineered. In fact, some of the positive outcomes you can expect include:
A more skilled, diverse, and prepared workforce
Improved manager success and succession planning
Significantly higher retention rates (in particular for Millennials)
An increase in employee engagement and commitment
An overall "happier and more inclusive workplace culture"
A Wharton study found that those who mentor got promoted six times more than people who did not, and mentees were similarly promoted five times more than those who never received mentorship. Retention was 20% higher in both groups five years later. DDI World disclosed in its Mentoring Global Leadership Forecast (2018) that 54% of organizations in the top third of financial performance have formal mentoring programs, as opposed to 33% of organizations in the bottom third.
According to the Construction Executive article, Millennials, who now constitute the majority of the workforce (with Generation Z following close behind), job satisfaction is less about salary, benefits and promotion like it was for Baby Boomers and Generation X and is instead more about doing something that makes a difference, both in their company and in the world.
According to a key study by Intelligence Group, 72% of Millennials would like to be their own boss. However, if they must work for someone, 79% would want their boss to serve more as a coach or a mentor. Another study showed that Millennials want 50% more time dedicated to mentorship and coaching, and twice as much time focused on developing leadership skills.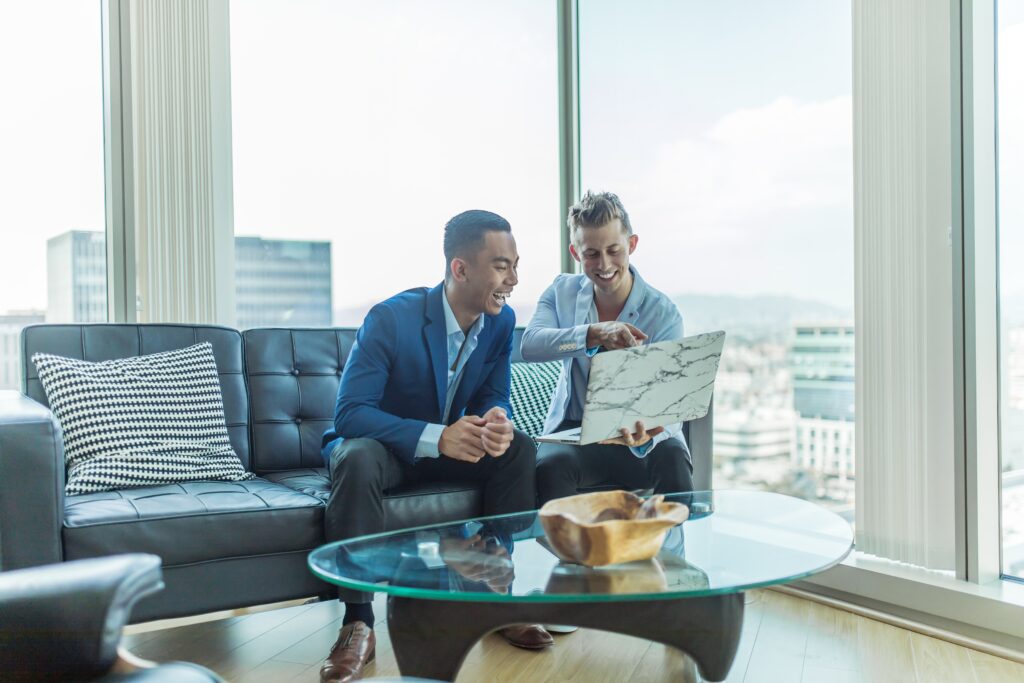 So, what does a successful, formal mentoring program look like? Some key criteria include:
Identifying who would make a good mentor. Consider factors like years of experience, attitude, and schedule. Be sure the people you have in mind can accommodate the extra time it will take to effectively mentor someone.
Developing a profile of each mentor and mentee based on things like work goals, topics of interest, and level of experience. Then match mentors to mentees, taking into account personal preferences that may exist (for a particular mentor or mentee.) Consider things like key personality traits and communication styles. While these should be fairly compatible, there needs to be room for learning and growth in both directions. For example, you may have a mentee with exceptional skills in technology and a strong work ethic, who struggles with interpersonal and communication skills. This person might pair well with a mentor who is a strong communicator and respected leader but who is lacking expertise in the arena of modern technology.
Ensuring regular contact, especially in the beginning. Encourage a minimum of one meeting each week, either at the office or somewhere nearby for lunch or coffee, to discuss what's going well and what needs improvement, and to build the relationship. As time goes by and the relationship solidifies, it will become somewhat less important to meet as frequently and under the same circumstances.
Setting up an anonymous feedback system from participants. This will allow you to get a feel for how well you are pairing your mentors and mentees, how supported each person feels and how you can improve your program to serve everyone's needs better.
Sharing the responsibilities. There's no reason a mentee can't have more than one mentor, especially if they aspire to more than one area of expertise, or as they begin to acquire new skills and move up the ladder.
Training the mentors. This doesn't have to be a formal process, rather more of a review, especially for first-timers, of the methods, ideas and strategies they plan to share with their mentee. This allows them to be prepared and confident as they step into their new "teaching" role.
For those managers who have not mentored before, here are some of the things you can do to both give and get the most from the mentoring experience:
Be willing to listen as well as talk.
Set aside the necessary time each week to meet with your mentee. You might have great wisdom to impart but if you don't have the time to prepare for and show up for the weekly meetings, the experience won't be very helpful to your mentee and your own productivity will be likely to suffer to boot.
Be generous. Share the lessons you've learned, both good and bad, from past experiences, as well as any contacts and connections that might benefit your mentee.
Be honest. Admit the mistakes you've made and explain the consequences. Likewise be forthright in offering feedback to your mentee in terms of how they are handling challenges and confronting problems.
Define a purpose for the relationship at the very beginning. Is the plan to help the mentee gain certain skills? Earn a promotion? Feel more confident? Be sure you are both on the same page about what you want to accomplish. Once your goal is met, it's time to either set a new goal together, or steer your mentee in the direction of someone else who can help them. Some mentoring relationships will run their course in a matter of weeks, while others will continue to progress and evolve for years, even past the point of retirement.
Be prepared to spend some time outside of your comfort zone, and expect the same from your mentee. Challenge each other and yourself.
Have fun. Learning takes place more often when it's enjoyable.
A mentorship program, if done properly, will benefit everyone at your company. The mentees will gain skills and insight into the industry as well as connections and networks. The mentors will gain both the satisfaction of knowing their hard-earned wisdom and experience will not be lost after they leave, and skills and perspectives they may not have realized they needed but which will serve them well in the duration of their own careers. And the business as a whole, with knowledge, skills and strategies circulating freely between those who have and those who need, will see not only improved company culture but a more optimistic, secure future.
Sources
https://www.census.gov/library/stories/2019/12/by-2030-all-baby-boomers-will-be-age-65-or-older.html#:~:text=Born%20after%20World%20War%20II,will%20turn%2074%20next%20year.&text=Since%20then%2C%20about%2010%2C000%20a,be%20at%20least%20age%2065.
https://www.investopedia.com/articles/personal-finance/022315/best-fortune-500-mentorship-programs.asp#:~:text=71%25,them%20reach%20their%20current%20positions.
https://constructionexec.com/article/the-roi-in-formal-mentoring-programs-in-the-construction-industry
https://knowledge.wharton.upenn.edu/article/workplace-loyalties-change-but-the-value-of-mentoring-doesnt/
https://www.ddiworld.com/research/global-leadership-forecast-2018#:~:text=Here's%20what%20you'll%20learn,have%20never%20had%20a%20formal