Poll Results –
Hello, All. I'm Taylor Maurer Senior Managing Partner with Heavy Civil Resource Consultants and I wanted to share with you the results of our recent poll assessing civil construction confidence after the first quarter of 2023.
First, let's talk a little bit about what's been happening with the economy in the recent past.
In the first quarter of 2023, US real GDP expanded at an annualized rate of 1.1%, according to the initial estimate from the Bureau of Economic Analysis—down significantly from 2.6% growth in the fourth quarter of 2022.
The inflation rate has continued to cool since reaching and all time high of 9.1% in June of 2022 now down to 4.9% at the end of April.
Federal Interest rates rose from 4.5% to %5 making it more difficult to borrow money. On top of that we saw some major banks fail during the first quarter of the year.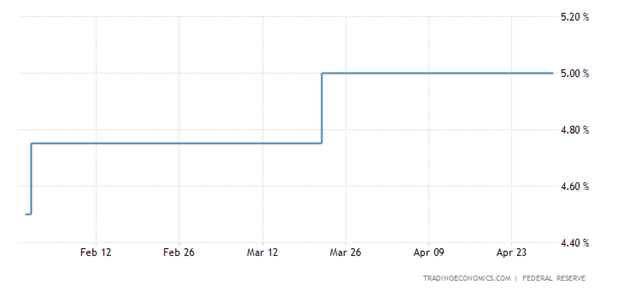 Given the interesting events in the first quarter let's take a look at at what our poll revelled.
We asked "What is your outlook after Q1 for the construction market for the rest of 2023?" Out of 152 respondents, 56% predicted moderate-strong growth, while 27% predicted no growth, and 17% predicted the market would shrink. This reflects a somewhat positive attitude for the construction market relative to a poll we ran at the end of 2022, in which only 28% of respondents expected improvement from the market in 2023.
What does this data mean for the industry? Well, let's take a closer look.
Firstly, the fact that the majority of respondents predict moderate-strong growth is a great sign for the construction industry. It indicates that we can expect to see continued investment in construction projects and that businesses are feeling confident and optimistic about the future.
Indeed, as seen in this recent ConstructionDive article (https://www.constructiondive.com/news/backlog-rebounds-from-7-month-low-commercial-infrastructure/650432/), backlog reached a 7-month high recently, with new projects spurring the infrastructure market in the west. While there still are problems, and the wrinkles aren't ironed out entirely in the post-pandemic world, there's reason to believe that they won't plummet as people have feared they would for months.
However, it's worth noting that 27% of respondents predicted no growth. While this is a smaller percentage than those predicting growth, it's still a significant portion of the industry. This could be due to a number of factors, including economic uncertainty, political instability, and changing consumer habits.
Finally, the 17% of respondents who predicted a shrinking market is a concerning trend. It highlights the need for businesses to be agile and adaptable in the face of changing market conditions.
I think that is goes without argument that the Infrastructure Bill or IIJA is continuing to have a positive impact on what otherwise is a pretty tumultuous time in our economy. That being said labor and management shortages, material cost, and some lingering of Supply chain issues are still having a heavy impact on confidence in the market
We will continue to keep a close eye on trends and how civil contractors and engineering firms adjust their strategies accordingly. Overall, the results of this poll provide valuable insights into the construction industry's current state and future outlook. While there are certainly challenges to be faced, the majority of respondents predict continued growth and investment in construction projects.
Please follow our Heavy Civil resource Consultants on LinkedIn to get industry confidence updates, news and participate in related poll. We would very much be interested in hearing from you and what your thoughts are on the state of the industry.
Thanks, and we hope to connect with you soon.